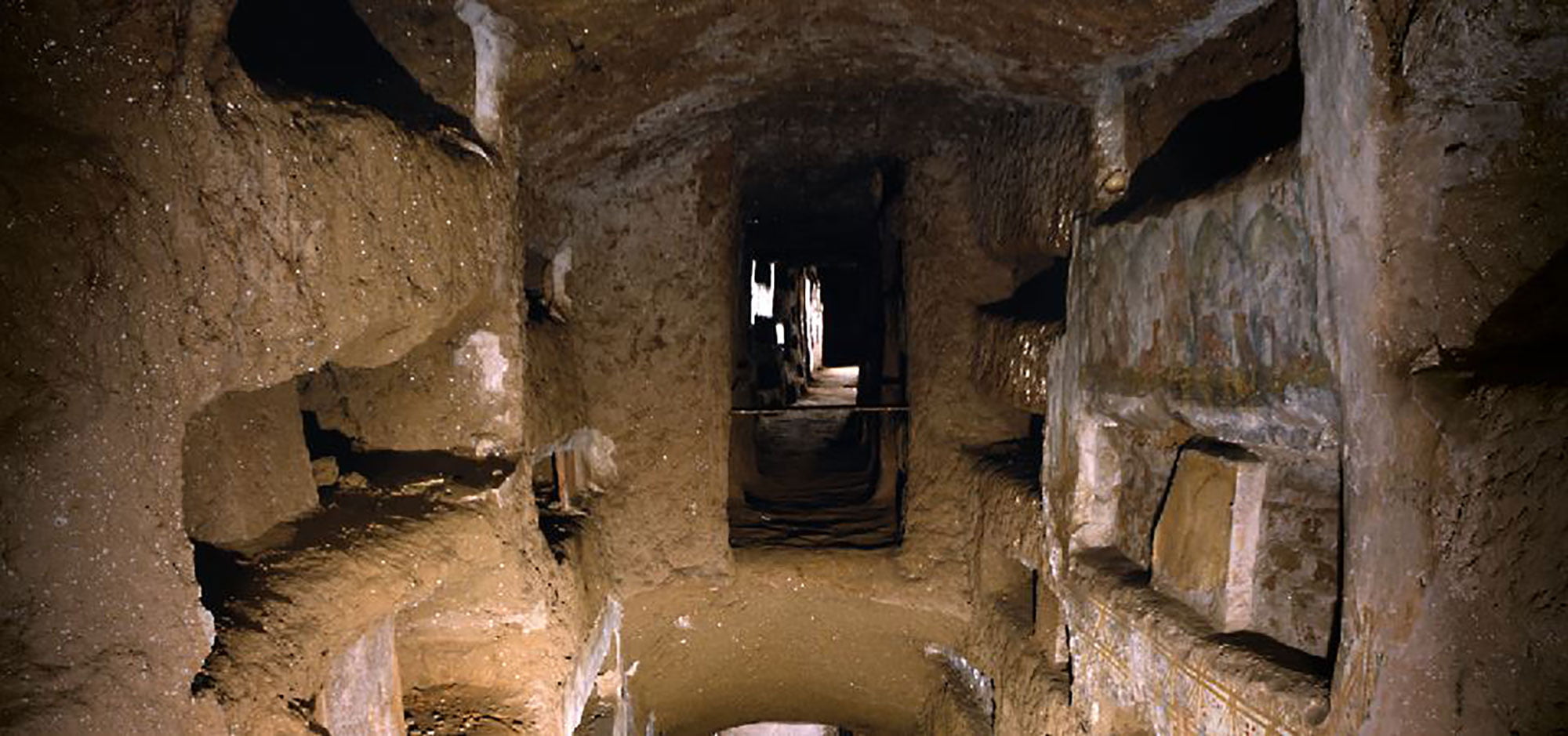 15 Jul

First Day of the Catacombs
First "Giornata delle Catacombe"
Rome, October 13, 2018
"From darkness to light": this was the main theme of the First "Giornata delle Catacombe", which took place in Rome, October 13, 2018. A unique, priceless heritage was offered to visitors, who were given the opportunity to go back to the sources, to the roots of both the life experience of the first Christian communities in Rome and the origins of the Western culture and art.
12 archeological sites were open to the public. In addition to those catacombs that are usually open to visits, such as S. Callistus, S. Sebastian, Domitilla, Priscilla, S. Agnese and Marcellino and Peter, visitors were also allowed to access to Greek Martyrs' Church, Torretta Museum in S. Callistus' area, the Museums, the Spelunca Magna of Pretestato's Catacomb, S. Pancrazio's Catacombs, S. Laurence and S. Alexander.
The event included a wide range of different activities: from guided tours by both experienced guides and large group of volunteers – including many young students of archeology – to educational activities for children, the disabled and visually impaired people, concerts by the Vatican Band, and in the end, the Holy Mass.